Austick, the Sand of Speed (Austin) is a tan/orange stickman with a dark gray border. He controls sand, and can create sandstorms that hinder enemies. Sandstorms last for 5 seconds, and they slightly damage enemies inside their radius.
CREDIT TO VINCETICK FOR THE AWESOME PIC! THANKS AGAIN!
Personality
Edit
TBA
Game-Style Description
Edit
Fast approach and initial melee attack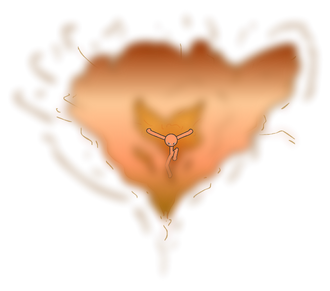 Creates a sandstorm after melee attack
Unlockables
Edit
High Winds: Sandstorms survive for 3 more seconds, making the total 8 seconds if you can't do math
Team Exploit: If any other fighters are standing inside the sandstorm, they become 35% faster.
QuickFeet: Halves initial approach so it is almost lightning-quick. Adjacent fighters also get this bonus.
Ad blocker interference detected!
Wikia is a free-to-use site that makes money from advertising. We have a modified experience for viewers using ad blockers

Wikia is not accessible if you've made further modifications. Remove the custom ad blocker rule(s) and the page will load as expected.