Distick is the brother of Francstick. They also have good brother relationships with each other. They are roommates. He is similar to Francstick, except that he has less intelligence and also not so strong.

Black Out-(20000 points)

Attacks BigBlue in a higher damage

Diamond Deal(120000 points)

his icon turns to active and shoots diamond 2 times now

O-Zone Diamonds(1 Slush Token)

he sacrifices making a giant shield to protect all of the slush fighters



==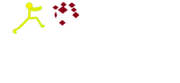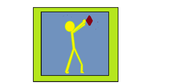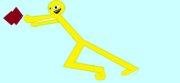 Story==

Distick as a kid was playing cards.he wanna make his cards diamonds but he decided not to do it then as he grew up,He decided now to make cards as "Diamond card wish" and then he sleeps at night until his wish came true and he's happily ever after...
Appearance
Edit
he is a yellow stickman with a lime border and he has a Dark red Diamond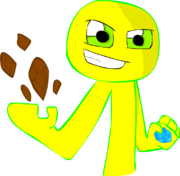 Ad blocker interference detected!
Wikia is a free-to-use site that makes money from advertising. We have a modified experience for viewers using ad blockers

Wikia is not accessible if you've made further modifications. Remove the custom ad blocker rule(s) and the page will load as expected.