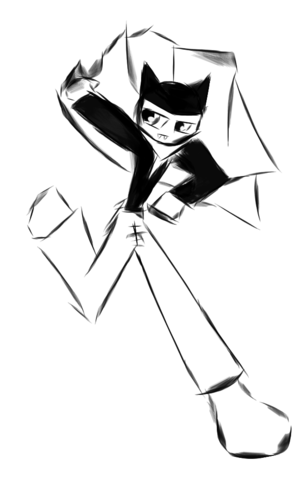 Dracstick, as the name implies, came from the name of "Dracula". He is a member of Mythical Ones.
Character Summary
Edit
Please don't edit yet...
Appearance
Edit
Like the original Dracula, he is wearing a vampire suit with a matching cape. On day, his eyes are amber, on night, it was red. He can also turn to a bat, or worse, a large one (of course, it is a bat too)...
Abilities
Edit
Morphing Abilities
Superhuman Speed
Superhuman Strenght
Night Vision
Enchanced Scent
Can pass through walls (and closed windows)
Please don't edit yet...
The Fan of Wiki's Trivia
Edit
He only sips blood from animals, not stickmen... anymore
Very intimidating when turned to his Ultimate Form
The first picture of Dracstick is drawn on my tablet
Note to readers
Edit
This page is created by The Fan of Wiki. Please ask permission from the owner if you want to edit this page.
Ad blocker interference detected!
Wikia is a free-to-use site that makes money from advertising. We have a modified experience for viewers using ad blockers

Wikia is not accessible if you've made further modifications. Remove the custom ad blocker rule(s) and the page will load as expected.