This page is created by JamesLOB imported by Ahsuntry. JamesLOB, please feel free to remove this note.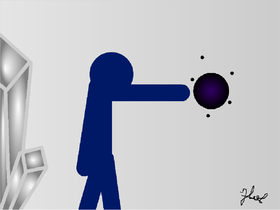 JamesLOB is a Navy Blue Stickman and has the powers of a Dark Star and White Icicle. He has the powers of Dark and Ice. His bottle does really nothing but it can be used as a mace
About Him
Edit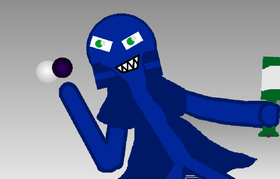 JamesLOB loves drawing and can't come up with a script for his story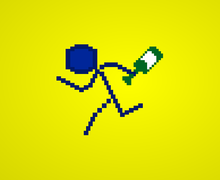 Before Ultra: JamesLOB flies onto screen with his bottle and smashes it onto the target, and throws Ice and Dark energy Punches. After
ten hits like this (Five Ice punches and Five Dark punches), He jumps into the center of the screen and throws Ice and Dark everywhere. If an enemy is hit by Ice, he is stuned for two seconds. If an enemy is hit by Dark, he is damaged.
Double Effect: The Ice and Dark he throws stun/damage twice as much. Costs 20,000
Zwarth's Possesion: If jamesLOB is hit, the enemy that hit him is your ally for 10 seconds. Costs 35,000
GASTRO DUDE: JamesLOB becomes Gastro Dude for the rest of the game. Costs 1 Slush Token.
Fun Facts
Edit
He Usually carrys a Bottle of Power.
He can Rage Quit if disturbed.
Really good Sniper :)
Wishes he had an Awesome Cape like Sthomas.
Loves Partays!!!!!
His Picture Gallery
Edit
Ad blocker interference detected!
Wikia is a free-to-use site that makes money from advertising. We have a modified experience for viewers using ad blockers

Wikia is not accessible if you've made further modifications. Remove the custom ad blocker rule(s) and the page will load as expected.