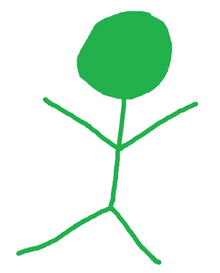 Nub is a green stickman and was attacked in the invasion. Nobody wants him to be a part of the Alternate Team.
NUB FREAKIN' SUKS
Nub wanted to go to college and enrolled at slusher.....dunno what else you want me to say......
Relationships Edit
No-one likes Nub but StAdam sees some potential in Nub......for some strange reason.....
Nub's full name is Nooby McNoobface
His name means Noob, meaning he is new to this and doesn't understand anything
Ad blocker interference detected!
Wikia is a free-to-use site that makes money from advertising. We have a modified experience for viewers using ad blockers

Wikia is not accessible if you've made further modifications. Remove the custom ad blocker rule(s) and the page will load as expected.