Phantom (Originally
Phantom Aura
) is an anti hero in
The Stickman Series
.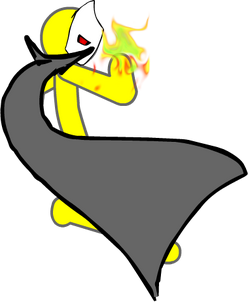 Appearance
Edit
His color is yellow and has a dark grey outline (just like Seth) and has a blue eye at his left and has a secret (yet powerful) red eye that he hides under his "Phantom mask" that is light gray and has a sharp tip at the upper right.
Abilities
Edit
TBA
His eyes were supposed to be red but were change by red and blue.
His mask is based off the mask from The Phantom of the Opera.
TBA
Ad blocker interference detected!
Wikia is a free-to-use site that makes money from advertising. We have a modified experience for viewers using ad blockers

Wikia is not accessible if you've made further modifications. Remove the custom ad blocker rule(s) and the page will load as expected.